You did NOT click here by accident! Welcome to your DESTINY..D'Vine Detours- (the tour you are DESTINED to take) Click on videos below to find out WHY!!!
PLESSE CLICK ON ALL THE THE VIDEOS SO YOU KNOW WHAT YOU ARE IN FOR!!!
FROM THE RED CARPET TO THE RED ROCKS!!!
MEET RACHEL REENSTRA
Rachel Reenstra is the owner of D'Vine Detours and is excited to show you all that Sedona has to offer.
Featured in the movie Sedona, 4-time Emmy Nominated TV host Rachel Reenstra had no idea she would be starting her own wine tour company after wrapping her Emmy-nominated series,"Wildlife Docs" on ABC! When the world shut down in 2020 Rachel was then called to Sedona to take what she now realizes was her personal D'Vine Detour, leaving Hollywood behind. Join this comedienne, musician, adventurer, and wine lover who will make the De-Tour you choose the best day of your journey while in Sedona.
CLICK ON THIS TO SEE HER HOLLYWOOD/ANIMAL/WILDLIFE TV SHOW REEL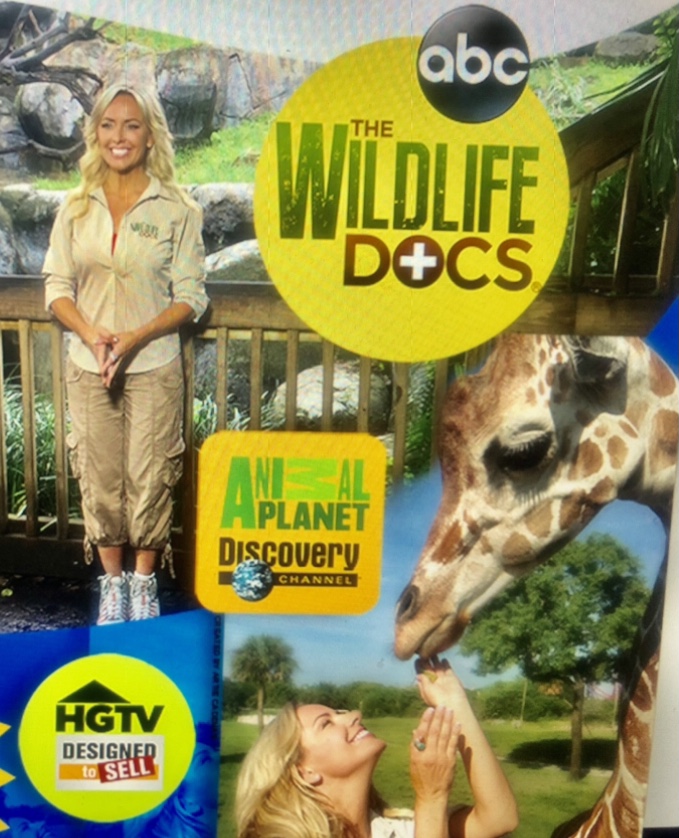 WHY IS THIS TOUR THE #1 VORTEX TOUR IN SEDONA?? WHAT THE HECK IS A VORTEX?
FOLLOW US ON INSTAGRAM AND SEE THE VIDEOS AND THE REVIEWS AND LEARN WHY THIS IS THE #1 TOUR TO BOOK IN SEDONA!!
Information
Frequently Asked Questions
Wine Tasting Fees
Each tour is different and each winery is different when it comes to tasting fees. Please inquire via our booking button as to details.
SO —Here are some frequently asked questions, and if you have more questions, please just text me or my assistant at 818-400-9198 🙂🍷🍷🍷
What is included in the VIP tour and what is the difference other than the price?
The VIP TOUR whether all vineyards tour or the Vortex to Vineyards is 189.00 pp and includes starting your personal private tour with one of a kind D-Vine Prickly Pear mimosas, and for VIP your own b-day glass or specialized glass to celebrate! ( prickly pear is a fruit of the local cactus here !)
and this VIP experience includes a personalized picnic at the second vineyard! This is NOT your average charcuterie board!
This is a luxury charcuter-TEA board- ( Inspired by the British people with their tea-time tower of elegant snacks) it is a 3 teared alluring, delicious display with assorted nuts, 4 types of cheese, homemade spinach artichoke dip, strawberries, Spanish meats, olive oil, fig butter, fresh French bread and incredible dark chocolate truffles or brownies to pair with the wine!!
All of this is designed and created by Rachel herself in a stunning picnic area at the oldest vineyard in the area, ( see instagram top see the videos and the pix of what is in store for you!)
At the end of the day you return to your hotel with your own personalized video put to music and edited by Rachel- which is viewed by everyone on the journey home!
WHAT IS The Vortex to Vineyard tour? Simply put- Nobody can really explain the experience they have when I bring them to a private VORTEX experience, they learn what a vortex is but- THEY EXPERIENCE SOMETHING THEY TAKE WITH THEM FOREVER— they have told me their life changed and they have felt an energy unlike anything they ever experienced before. I explain what a vortex is, and how to channel the energy and use it in your daily life. THE REST IS UP TO YOU.
But what if I DON'T care about the woo woo "vortex" and just want a wine tour?? hmm. Well, there are people that just want to experience the wine and nothing else, which I also understand soooooo….I totally get it – and for you I shall offer this-
The Classic Wine Tour — it is is 3 of the best vineyards – still a fab experience.
( not VIP) it is still 3 vineyards but does NOT include the video, does not include the mimosas, does not include the fancy charcuterie board (you do still get discounts off the tastings and do still get the picnic with simple food and a simple presentation)
That tour is 169.00pp and has discounts for seniors from time to time so make sure you ask!
What about pick up and drop off ??— This depends on the time of year, or if you are over 30 minutes from the vineyards. We have a designated meeting place for the Vortex to Vineyard tours, but special pick ups can be handled and are offered for an added charge pending on time of year. Also, please inquire if you would like the VIP tour exclusive with no other passengers, some can get confused when there are others on the tour- this experience is intimate and usually will never include more than 6. Price varies on exclusive private tours, and special privately planned amazing experiences like marriage proposals.( which we have done many tours exclusive to surprises!)
Are tastings included in the tour?- Many people do not prefer to do tastings at every winery, sometimes they want a bottle or a sangria, so the tastings are completely up to the customer and are not included- they vary from 13-18$ Remember what is included though are prickly pear mimosas, an intimate tour with a company that has earned only 5 star reviews, and the incredible picnic lunch as well as a personalized video at the end of the day (which is the VIP tour that people have been raving about.)
What time do the tours start?- how long are they? What is the latest departure for the wine tour? If you signed up for a VIP private tour, I accommodate to your schedule, and the tour goes 4 hours – I can go longer but you will be charged a fee for each hour past 5 hours- Tours usually start at noon or an after noon tour -and you are back at the hotel at 4:30pm- the vineyards close at 6pm.
If it is a Vortex to Vineyard tour, we have a meeting place that is local and cuts down on the travel time so more time can be spent at our locations! Usually, we start at 10:30 and get finished by 3pm, or start at noon and finish at 4pm 🙂
If we tacked on a Vortex at the front end of the tour – would that take the place of one of the wineries? Does it impact cost and/or time?
We can add on a vortex at the beginning and yes, then it would be theVORTEX TO VINEYARD TOUR 1 private vortex and 2 vineyards- the time is still 4 hours and the cost is still 189 pp for the VIP or 149.00 pp classic tour —unless I am running a special.
We were thinking of taking an Uber downtown – either having brunch before our tour – or dinner after. Is it difficult to find Uber in Sedona or something pretty easy to do?
It is not easy to get an Uber, but your hotel should be able to direct you to transportation, and there are cabs available, although not many.
Would you recommend brunch before the tour or dinner after?- Have a great breakfast where you are staying, I will serve you guys your snack with the meats and cheeses etc at 2nd vineyard- if you choose to have dinner in Sedona, I can drop you off at the restaurant after the tour for a minimal fee, as there are no ubers in Sedona. You can call a cab home after your dinner. I can help you with giving you taxi numbers but I recommend Sedona Tom – he is a local you drive people home based on donation, and nobody ever forgets meeting SEDONA TOM 🙂
And is downtown Sedona the place to go?- It is called uptown ( there is no downtown – weird I know) and I do not recommend any places for dinner there- but it's a good area to buy trinkets and look at the views …..
But- since you booked a tour with me you get my fave places to go and the links to them 🙂 Onve you book the tyour you will get a list of my fave places and things to do with links!!.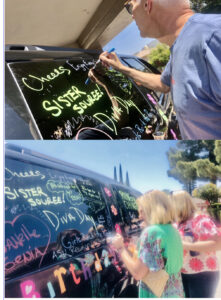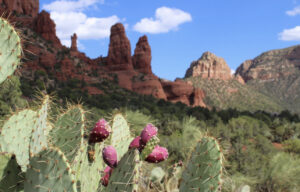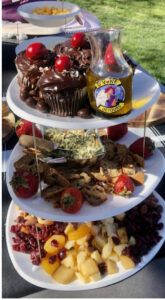 May we pick the wineries?
There are only a handful of wineries in Sedona, and you will go to the ones at the time of booking that are the most popuylar and have the best experience!
Which Wineries Will We Visit?
We will visit 3-4 wineries depending on the length of your tour. Among them are DA Ranch…
meeting
D'Vine Detours will pick you up at the location of your choice, such as hotel or home in the Sedona area.
HOW MUCH IS A D'VINE DETOUR?
Classic Detours

$

STARTING AT 160.00

prices customized per tour

Choice of Vortex and the City or Vineyard Detours.
Luxury SUV transportation provided from hotel to local vineyards/sites.
Taste many varietals of delicious wines or hike Rachel's favorite Vortex spots.
Hybrid Detours also available.
Tasty snacks and water provided with each Detour.
Personal video of your day with Rachel.
Customized options available.
VIP Detours

$

Call for specials - Price Varies for custom tours!

prices customized per tour

Custom VIP Private Tour of Vineyards, Sedona Sites or both!
Visit 4 or more of Sedona's local wineries or Vortex energy spots.
Private luxury SUV transportation provided from hotel to local vineyards or sites.
Taste many varietals of delicious wines.
Add the red rock and secret sites of Sedona depending on tour chosen.
Tasty snacks and water provided with each tour.
Personal video of your day with Rachel as your guide.
Customized options available.
After Hours

$

Starting at 99$

prices customized per tour

The ONLY after hours (after dark) tour in Sedona!
Fun night out with all transportation provided.
Local restaurants can be added to this private escapade.
UFO Seeking, Secret Campfire, Stargazing, and other options available.
Personalized video of your tour available.
Luxury SUV transportation provided from hotel to local vineyards and sites.
Customized recommendations available.
One of the VIP personal touches is that at the end of your tour you receive a one-of-a-kind video of your day, as a keepsake for years to come! book direct by emailing rachel@loveyourwildlife.com and save a ton !
Check her 5 star reviews on Google and tripadvisor and Viator ( but PLEASE book direct) you will see why this is the number one VIP tour in Sedona!
READ OUR LATEST REVIEWS ON GOOGLE
Contact us with any other inquiries.